What makes a Ranthambore safari tour so special?
Ranthambore National Park
Located in the Sawai Madhopur district of Rajasthan, the Ranthambore national park safari remains to be one of the best safaris in India for all the right reasons. The merging point of the Aravali and the Vindhya ranges, this national park is home to not just tigers, a large variety of birds, and other animals but also one of the rare destinations for spotting the royal Bengal tiger in its natural habitat.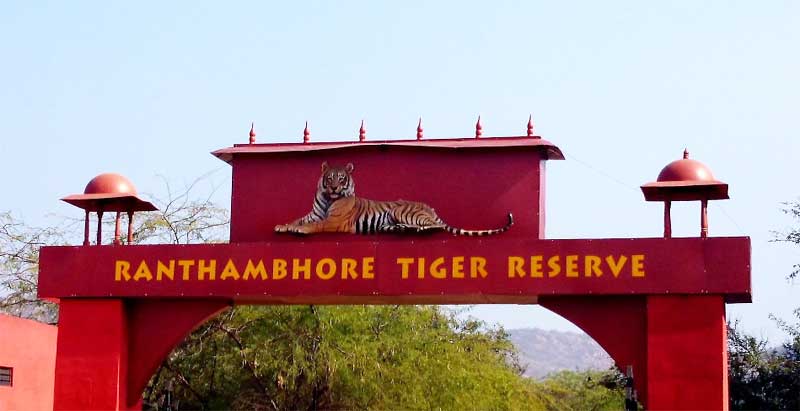 Many factors make the Ranthambore national park a must-visit. For one, it is easily reachable from all parts of the country. You can travel here by road, train and even by air. The closest airport to Ranthambore is Jaipur. There are also many options available with trains that allow you to reach here directly.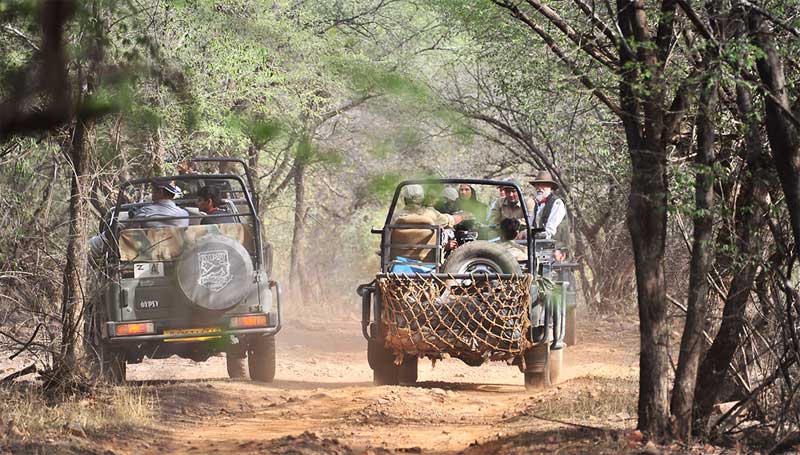 Experience the wilderness:
If you wish to experience the indomitable side of Mother Nature, then Ranthambore is one of the world's best places for safari in India. On a Ranthambore safari tour, seeing these rare wild animals in their natural habitat can be an unforgettable experience, but there are many other wildlife species that you can also witness in their natural habitat apart from these predators.
People who visit Ranthambore travel here primarily for the Ranthambore national park safari. Even though the star of this beautiful jungle is the royal Bengal tiger, this place is sure to impress its visitors with its wide range of more than 300 species of birds, hyenas, deer, leopards, sloth bears, crocodiles, etc. Spread over many hundred kilometers, the Ranthambore safari has been divided into many routes to make the sighting process an easy and quick one. This place is also home to one of the largest banyan trees in the world. Not only is this the national tree of India but also holds immense spiritual and cultural significance for the locals.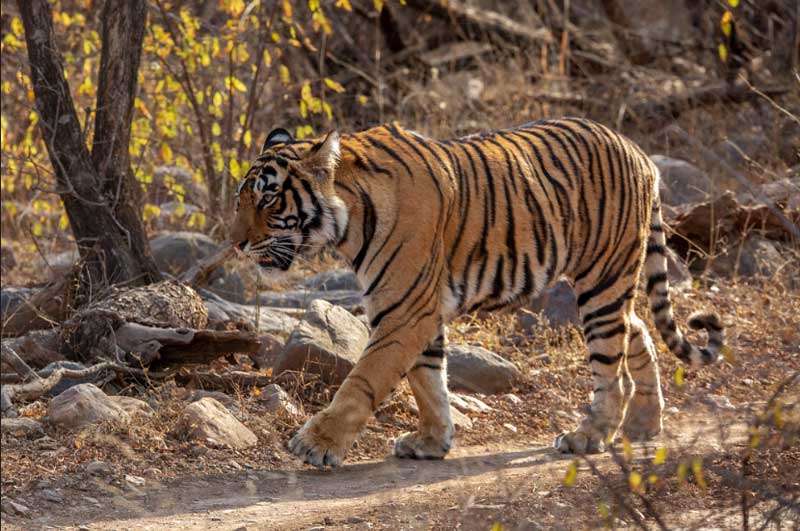 The miraculous sites:
In Ranthambore, you will find breathtaking natural landscapes and magnificent historical sites. A safari in Ranthambore offers plenty of opportunities for spectacular photographs of the incredible places, wild animals, and tiger you encounter.
The Ranthambore national park safari gets its name from the Ranthambore Fort which was built thousands of years ago and has now been declared a UNESCO world heritage site. Some of the other places of attraction near the Ranthambore include the Ranthambore fort, three ancient Hindu temples, and a Jain temple. These temples are mostly visited by all those who come for the safari.
If you are a wildlife enthusiast then trust us when we say that Ranthambore is one of the best jungle safaris in the world. This forest is an open grassy meadow and has a distinct climate and vegetation that makes it excellent for the spotting of animals in their natural habitat.
The best time to visit Ranthambore national park safari
if you are planning to visit the safari in May or June then it is essential for you to know that summers in Rajasthan can be harshly hot. Therefore, the best season to visit Ranthambore is from November to April.
Accommodation in Ranthambore:
Since Ranthambore is one of the most favored places among tourists who visit India, you are sure to find a lot of accommodation options here ranging from high to low. From five-star hotels to guest houses, etc., you are sure to find it all here.
Ranthambore Safari Booking
There are several ways through which you can easily book your jeeps and canter for the safari. You can get it done online or ask your hotel to do it for you.
The Ranthambore national park safari is a treat not just in terms of the beautiful animals that it is home to but also for the large gigantic area that it covers and its abundance of plantations. A relatively safe and secure place, this safari is a must-visit for all.