10 Most Famous Tourist Places To Visit During Your Delhi Trip
The capital of India, Delhi is known globally not just for its very chic, sophisticated, fun, and urban lifestyle but also for its culture and history that are embedded deep into the roots of this city. It will not be wrong to say that Delhi with its many famous monuments, forts, museums, parks, and much more is one of the best and the most robust ways for many to step back in history and experience the grandeur of the kings and the queens. Whether you are someone who is visiting Delhi for the first time or for the hundredth time, if you have not witnessed the grandeur of these Delhi historical monuments by now, you are definitely missing out on something large.
In this post, we quickly take you across some of the best and must-visit historical places in Delhi: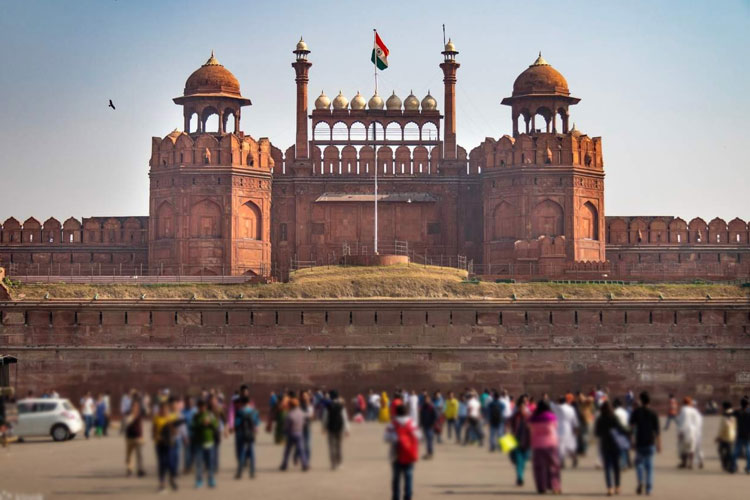 RED FORT – Also popular as the Lal Quila, Red Fort was brought to life by Shah Jahan, the fifth Mughal emperor in 1639. Made from red stones, the red fort has been house to several Mughal emperors over many many years. Not only is the Red Fort one of the biggest tourist attractions in Delhi but also the point of celebration where most of the events of national significance take place.
Location and Timing: It is situated in Netaji Subash Marg, Chandni Chowk and the timings are from 9:30 AM to 4:30 PM on all days. It is closed only on Mondays.
---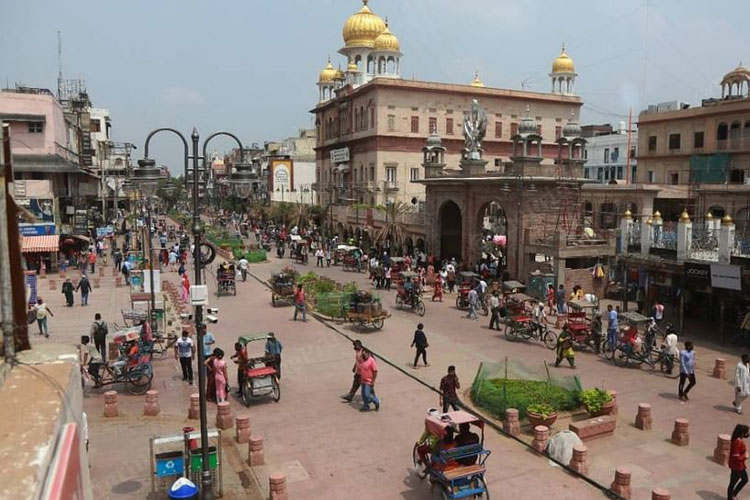 CHANDNI CHOWK – A bustling wholesale market is one of the most popular places in Old Delhi to shop, explore, eat, and soak in the local culture. Located in Old Delhi and built in the 17th century by Mughal Emperor Shah Jahan, Chandni Chowk is still soaked in history and is home to many iconic historic monuments such as the Red Fort, the Jama Masjid, Lal Jain Mandir and the Gurudwara Sis Ganj Sahib.
Location and Timing: Located in the heart of Old Delhi. Chandni Chowk remains open from 9:30 am to 8:00 pm on all days, except Sunday.
---
JAMA MASJID – One of the largest mosques in India which were built by Mughal emperor Shah Jahan between 1644 and 1656, the Jama Masjid was built using red sandstones and white marble standings. It is believed that more than 5000 workers shed their blood and sweat to make this minaret what it is today. Location & Timing: Located west of Red Fort Off Netaji Subhash Marg in Old Delhi. An important chapter in the book of history, the Jama masjid can be visited from 7:00 AM to 12:00 PM  and from 1:30 PM to 6:30 PM.
---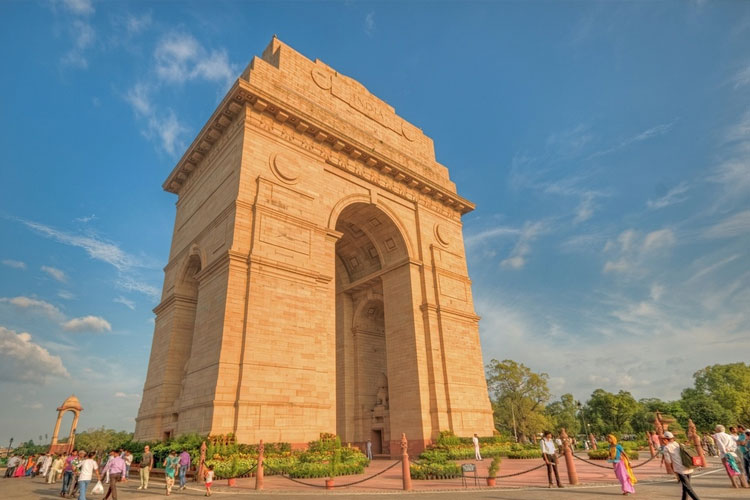 INDIA GATE – India gate which is also known as the All-India war memorial started getting built in 1921 and was finished by 1931. One of the most significant sites in India, this memorial is situated at Rajpath and was built to commemorate the 82000 soldiers of the Indian army who sacrificed their lives during the first world war.
Location and Timing: Located along the Rajpath in New Delhi. You can visit India gate anytime and anyway.
---
JANTAR MANTAR – Have you ever wondered how exactly people calculate time and managed their calendars without clocks and watches and mobiles? If yes then Jantar Mantar will help you to understand just that. Built by Maharaja Jai Singh II of Jaipur, Jantar Mantar was built in 1724 to predict the speed and distance of the planetary bodies and calculate time,  the longest and shortest day of the year, and much more.
Location and Timing: Located in Sansad Marg, Connaught Place and the timings are from sunrise to sunset every day.
---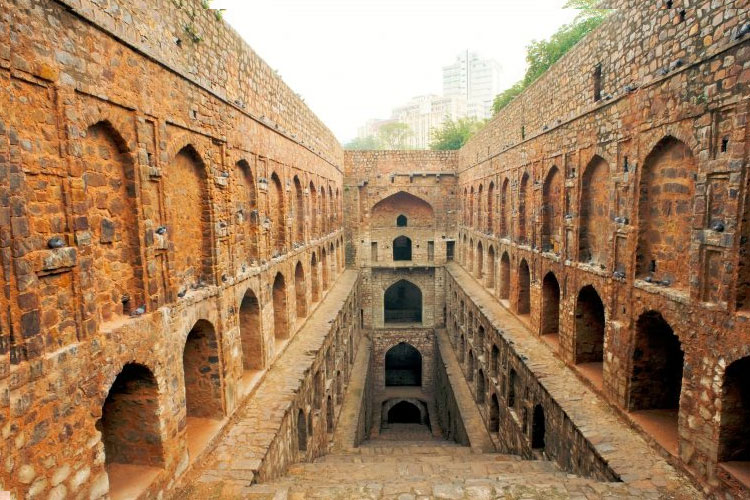 AGRASEN KI BAOLI – An ancient stepwell. It's 60-meter long and 15-meter wide historical stepwell in New Delhi. It was designated a protected monument by the Archaeological Survey of India under the Ancient Monuments and Archaeological Sites and Remains Act of 1958.
Location and Timing: Located on Hailey Road, near Connaught Place, Jantar Mantar. Agrasen ki Baoli timings are from 7 AM to 6 PM.
---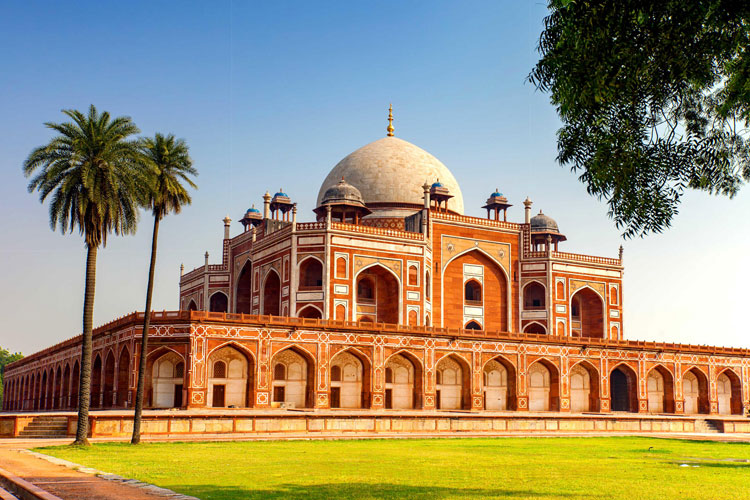 HUMAYUN'S TOMB – What makes Delhi simply the most incredible place is the fact that it is rich not just in terms of monuments but also in the mausoleums of some of the most famous Mughal emperors. An absolute architectural splendor, Humayun's tomb, or the Maqbara E Humayun is one of the finest and the grandest tombs in not just India but across the world.
Location and Timings: Located at Mathura road, Nizamuddin east and the timings are 6:00 AM to 6:00 PM every day.
---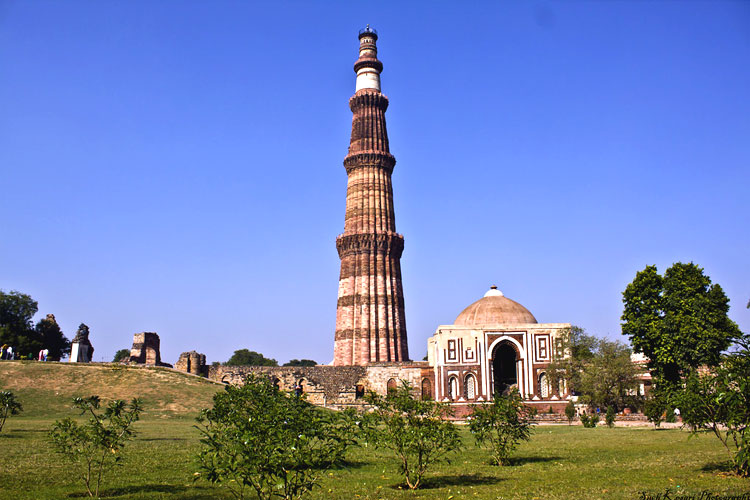 QUTAB MINAR – The tallest brick minaret in the world, Qutab Minar has been declared the UNESCO world heritage site. Home to many other historical monuments within this tower, this place should be at the top of your must-visit places when you are exploring the best historical places in Delhi.
Location and Timing: It is a UNESCO World Heritage Site in the Mehrauli area of South Delhi. Qutub Minar timings are from 7:00 AM to 5:00 PM.
---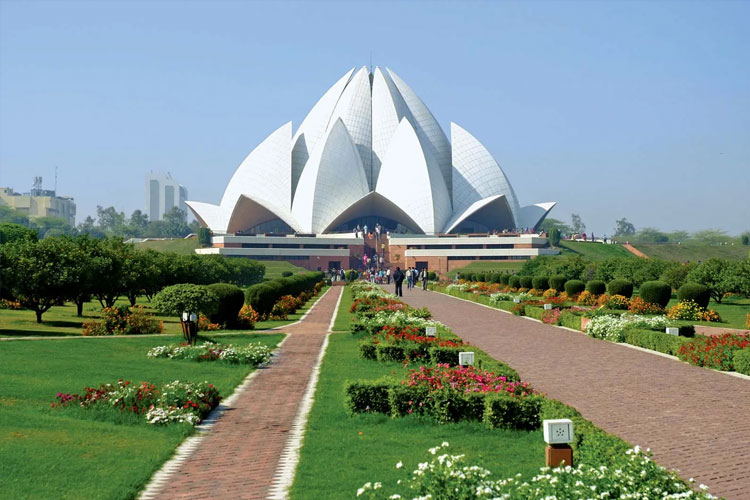 BAHAI (LOTUS) TEMPLE – A beautiful temple that has been built on the designs of a lotus, the lotus or the Bahai temple is one of the most significant landmarks of Delhi city. Known globally for its architecture and beauty, this temple was built in the year 1986 and stands in solidarity as a huge sign of respect to people from different castes and religions. Having won many awards and acknowledgments for its beauty and architecture, this temple is a must-visit if you are in Delhi.
Location and Timing: Lotus temple is located near Nehru Place, and Kalkaji Mandir metro station is 500 meters away. Lotus Temple Timings are from 9:00 AM to 7:00 PM in summer season. During winter visiting timings are from 9 AM to 5:30 PM.
---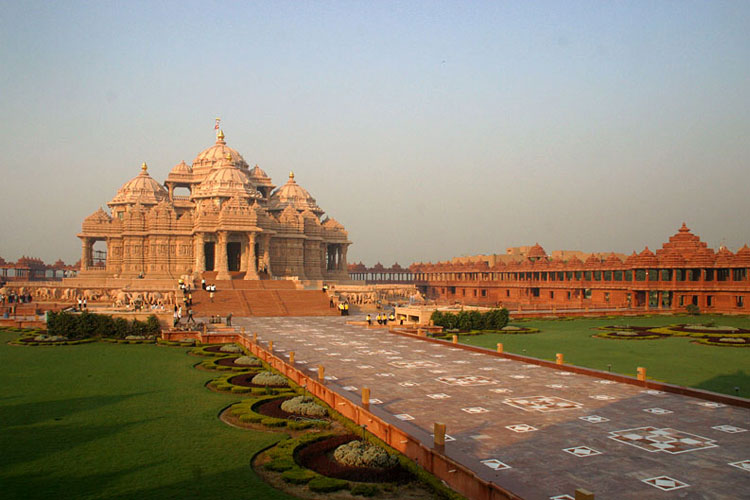 AKSHARDHAM TEMPLE – The Akshardham temple or the Swaminarayan Akshardham complex is one of the most beautiful and divine temples in not just Delhi but also India. A strong reflection of the traditional Hindu architecture, culture, traditions, and most importantly religion, the temple was inaugurated by Dr. A.P.J. Abdul Kalam in the year 2005.
Location and Timing: The construction of the temple has been done following the Vastu shastra and the Panchatantra shastra and is located right on the banks of the Yamuna river. The entry timings are from 9:30 AM to 6 PM and there is musical fountain show at 7:45 PM.
The beautiful architecture, the intricate designs, and the beautiful landscape in each of these monuments speak loud and clear of the incredible craftsmanship that existed hundreds of years ago. To witness this grandeur and to create one of the most memorable experiences for you and your loved ones, visit Delhi today.